25 Best UK Wedding Photography Blogs and Websites
Follow Top 25 UK Wedding Photography Blogs from one place on Feedspot Reader
The
best UK Wedding Photography blogs
from thousands of blogs on the web and ranked by traffic, social media followers & freshness.
UK Wedding Photography Blogs
Here are 25 Best UK Wedding Photography Blogs you should follow in 2023
Malmesbury, England, UK
Kevin Mullins is a UK Wedding Photographer specialising in the documentary style of wedding photography. He is a full time award winning photographer.
kevinmullinsphotog..
15.6K 8.5K 35.2K 2 posts / month Sep 2010 DA 38 Get Email Contact
UK
UK Wedding blog full of Real Wedding Inspiration, top Wedding Planning Advice & a lot of contemporary, modern, rustic and destination Photography.
yourperfectwedding..
12.3K 4.1K 26.9K 1 post / quarter DA 36 Get Email Contact
UK
Photography blog featuring the latest documentary wedding photos and natural portrait photography created during weddings and photo commissions across... the UK and on destination. I specialise in creating timeless and authentic photography that honestly represents a wedding or event - nothing forced or contrived.more
allisterfreeman.co..
1.8K 6.8K 10.2K 1 post / year Apr 2009 DA 25 Get Email Contact
England, UK
Lincolnshire wedding photographers Sam & Louise are a husband and wife team specialising in natural, creative wedding photography. Covering East midla...nds UKmore
samandlouise.co.uk..
1.9K 569 3K 2 posts / quarter DA 23 Get Email Contact
England, UK
Stephen Walker is an Award winning Liverpool Wedding Photographer capturing organic and authentic stories of weddings in Merseyside and all over the W...orld.more
stewalkerphotograp..
4.1K 239 11.7K 3 posts / year DA 17 Get Email Contact
Warwick, England, UK
Hi, I'm Kayleigh and welcome to my Wedding Photography Blog. I am a wedding photographer and blogger from Coventry. Visit my blog to see posts on ...real wedding photographs, travel blogs and style.more
kayleighpope.co.uk..
3.1K 1K 4.1K 1 post / quarter Jul 2011 DA 28 Get Email Contact
London, England, UK
Documentary, story-telling wedding photographer, Genevieve Hawks based in Chelsea, London & Castle Cary, Somerset. She likes to take photos full of em...otions and fun! Check out the wedding photography blog, featuring wedding inspiration, engagement shoots, recommended suppliers, and more!more
queenbeaphotograph..
292 150 902 2 posts / year DA 17 Get Email Contact
York, England, UK
Wedding photography, natural reportage, creative bride & groom portraits that capture the excitement, love, and passion of your wedding day
tierneyphotography..
1.3K 1.1K 1.3K 1 post / quarter DA 35 Get Email Contact
Norwich, England, UK
Storytelling photography as unique as you are. Rob, Norfolk wedding photographer is well known for his fun, candid, documentary approach to photograph...y.more
robdodsworth.co.uk..
1.3K 936 1.9K 1 post / week DA 24 Get Email Contact
Melbourne, England, UK
Relaxed and natural wedding photography by Chris Seddon. Specialising in documentary wedding photography across Derbyshire, Yorkshire and the UK.
chris-seddon.co.uk..
1.4K 2.3K 1.1K 3 posts / quarter Apr 2012 DA 22 Get Email Contact
Poole, England, UK
Dorset-based wedding photographer with over 20 years of experience as a wedding photographer. Documentary photography combined with Award-winning port...raiture make Nathan an expert in the field of wedding photographymore
libraphotographic...
1.6K 1.1K 10.5K 1 post / month DA 30 Get Email Contact
Essex, England, UK
The blog covers articles on wedding photography inspirations, tips, insights and much more. Derek & Anson are documentary wedding photographers based ...in Essex celebrating life, love along with the bear hugs.more
derekanson.com/blog
831 1K 1 post / week DA 50 Get Email Contact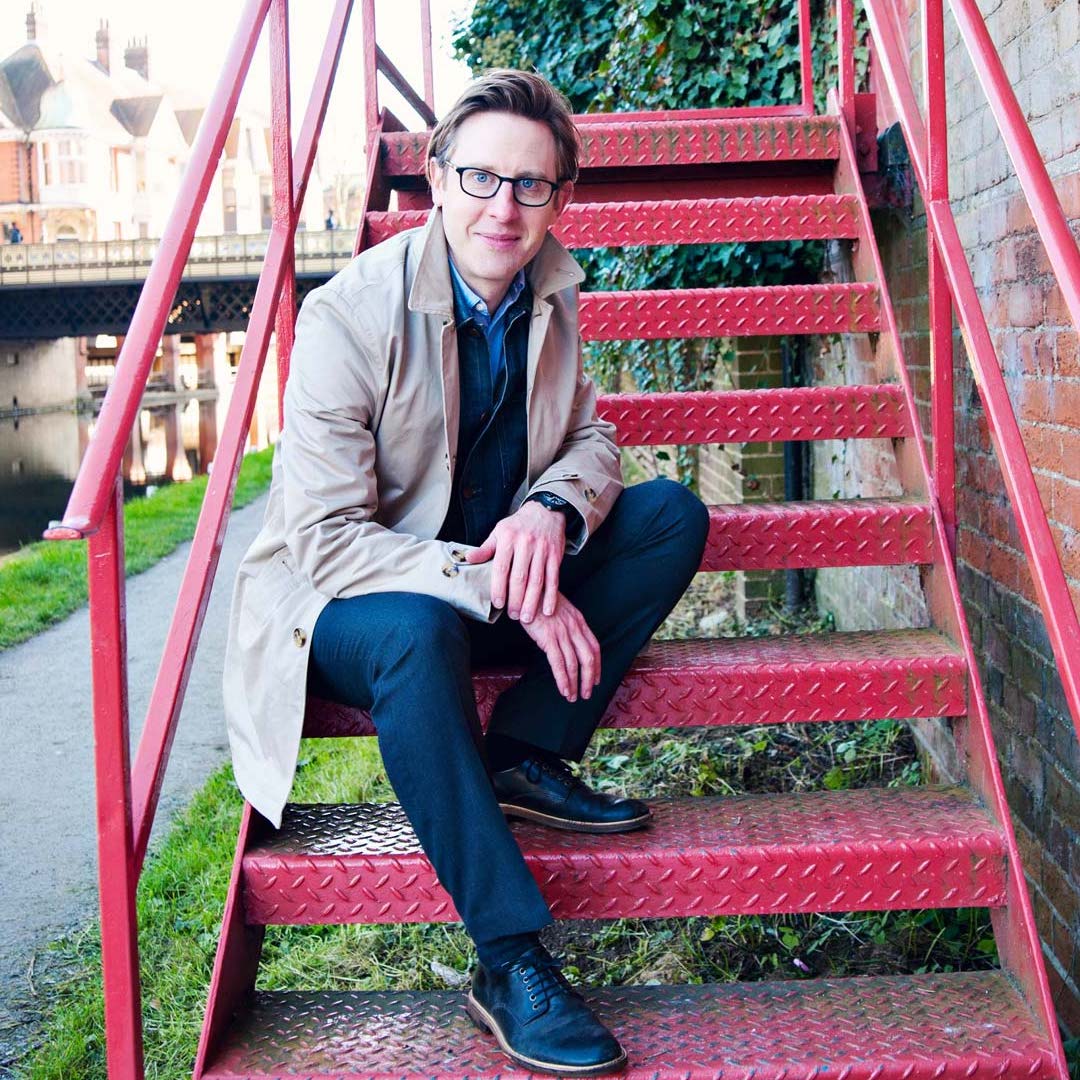 More images
Surrey, England, UK
I'm a Surrey wedding photographer shooting in a documentary style, working with relaxed couples who want to have fun on their wedding day, spending qu...ality time with their family and friends.more
marriedtomycamera...
4 posts / quarter DA 30 Popular Post Chiswick House Wedding Photography Get Contact
Exeter, England, UK
Welcome to the blog of David Pullum Photography a wedding photographer in Devon, covering weddings in Devon, Somerset, Cornwall, London and the whole... of the UK as well as Europe. David has photographed over 600 weddings. Follow his blog to see just a few.more
dpphotography.co.u..
5K 1.8K 3.2K Jul 2007 DA 23 Get Email Contact
Follow this blog for all the latest wedding photography, articles, reviews and other work by Norfolk and Norwich wedding photographer Duncan Kerridge.
kerridgeweddings.c..
1.1K 415 456 DA 25 Get Email Contact
Manchester, England, UK
Wedding Photography by ARJ Photography. Award winning Cheshire, destination and UK wedding photographer Adam Johnson.
arj-photo.co.uk/blog
5.6K 1.5K 5.4K 2 posts / month May 2012 DA 34 Get Email Contact
Newcastle upon Tyne, England, UK
I offer modern Artistic Wedding and portrait photographer covering offer modern Artistic Wedding and portrait photographer covering Newcastle, Sunderl...and and Northumberland the North east and All of UK. To find out more about my work and my unique style, please view my portfolio and the weddings I have been honoured to document. Blog by David West.more
davidwestphotograp..
6.8K 513 9K DA 36 Get Email Contact
UK
Joshua Wyborn is a Lake District wedding photographer. Photographing weddings & Elopements in the heart of Cumbria with a contemporary photographic st...yle.more
joshuawybornphotog..
1 post / week DA 16 Get Email Contact
York, England, UK
Check out latest wedding photography work and browse through some awesome wedding stories on Yorkshire wedding blog.
ufniak.co.uk/yorks..
1.2K 566 1.8K 3 posts / year DA 23 Get Email Contact
Liverpool, England, UK
Award-winning Liverpool Wedding Photographer Andrew Keher creatively documents weddings throughout Merseyside & the UK.
andrewkeher.co.uk/..
2.5K 10.8K Jan 2016 DA 20 Get Email Contact
UK
Beautiful elopement, intimate wedding, and portrait photography from award-winning photographer Victoria Beddoes. Based in Birmingham, West Midlands, ...with services across the UK... Sharing real weddings as well as engagement sessions and tips to getting the best out of your photography in the Midlandsmore
victoriabeddoespho..
51 1.2K 1 post / quarter Aug 2019 DA 12 Get Email Contact
---
UK Wedding Photography
Bloggers
Top Authors, Journalists, and Publishers covering UK Wedding Photography.
Get Spreadsheet
Load 12 to 100
of 106 Bloggers
---